Guinea Alumina Corporation (GAC) join ERDi
Guinea Alumina Corporation (GAC) is a wholly owned subsidiary of Emirates Global Aluminium, the world's largest producer of premium aluminium.
GAC produces and exports bauxite, the main ore used for aluminium production, operating a mining concession of 690 km2 located in the northwest of the Republic of Guinea, in West Africa. Roughly 7 times the area of the city of Paris, the mining concession contains nearly 400 million tons of bauxite mineral resources.
Once mined, the ore is transported by a shared rail infrastructure to the company's port facilities in Kamsar, on the country's Atlantic coast, and then shipped to world markets by sea.
In partnership with Enterprise Transformation Partners (ETP) from Perth, Western Australia, GAC sought to design, build, and implement an innovative technology solution utilising I4.0 interoperability standards, resulting in a highly automated operations management solution across the mine, processing plant, rail, port and shipping operations.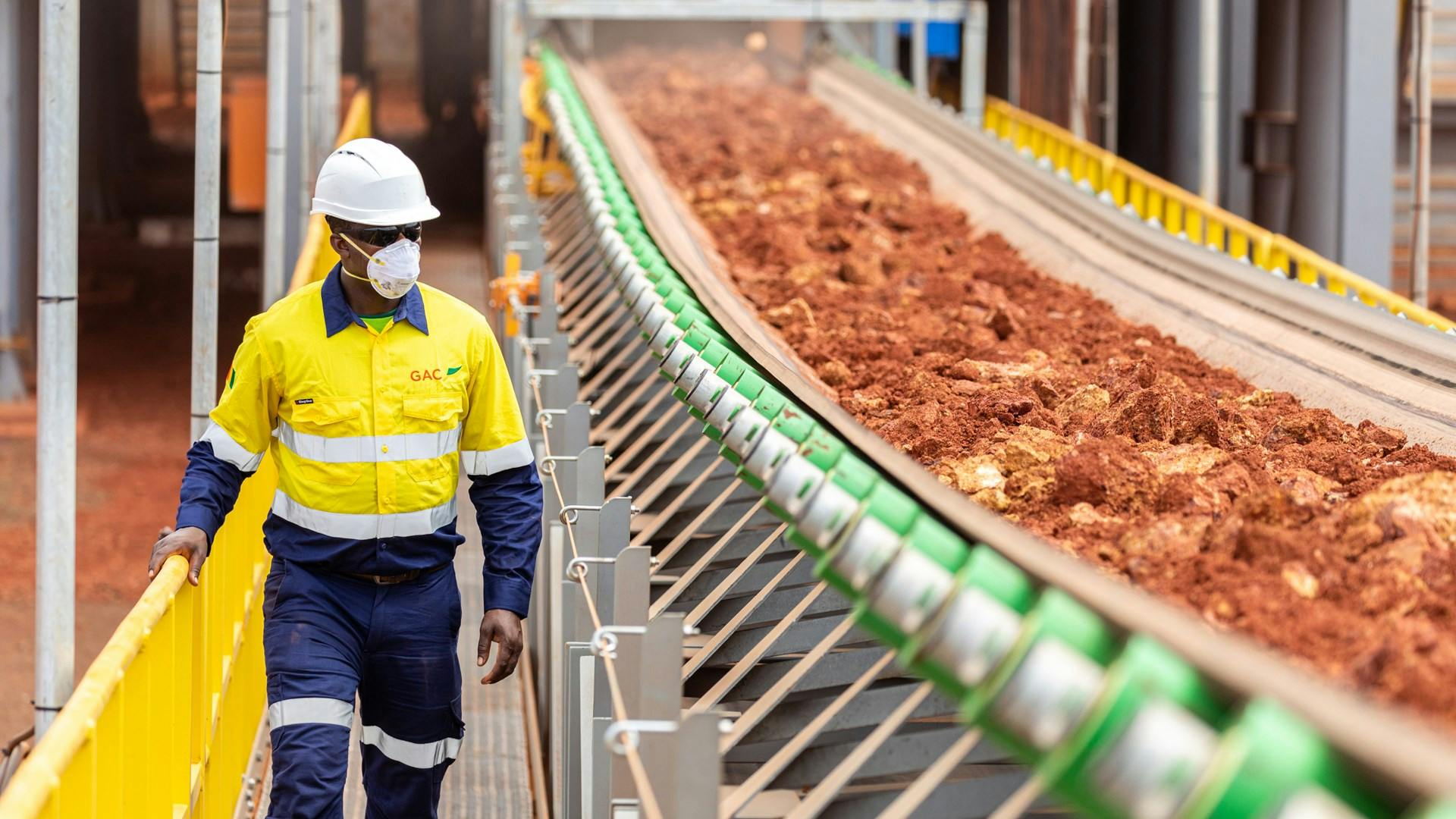 This pioneering project included solutions from RPM Global, Wenco, Datamine, Bureau Veritas, AVEVA, TIBCO and Amazon Web Services along with various process control systems and IIot devices that were enhanced with interoperability and robotic process automation features to support event triggered, i4.0 semantic standards aligned and reliable messaging "out of the box".
The solution has eliminated significant amounts of manual data collection, manipulation and entry and as such  data errors prevalent with manual methods.
As information is sent in real-time between systems, GAC has real-time visibility of operational performance and as a result can make more informed decisions during the actual operations shift, in contrast to previously only being able to identify issues (and lost opportunities) over 24 hours later when data was uploaded from the previous day.
"The GAC IMS project is an amazing feat on several fronts" said John Kirkman from ERDi. "Beyond the challenges in being the first to apply the i4.0 concepts across multiple products from multiple vendors, the project was encumbered by COVID and ultimately delivered remotely, which took a lot more effort from ETP, pioneering vendors and the GAC team to see it through", Kirkman added.
Further, and in what seems to be a rarity, the scope of the engineered end-to-end solution crosses mine and port owner, contract miner and contract lab services boundaries/interfaces and as such, enables seamless transfer of data across these boundaries between the systems that require the information in real-time.
"The IMS Project was a key investment for GAC Operations", said Heinrich Armand Greyling from Guinea Alumina Corporation (GAC). "This has transformed our operations into a digitalized organization, which has advanced us in the mining industry. Real-time data visibility has given us the advantage to improve our operations in a more efficient, more consistent and more cost-effective operation as well as more informed decision-making capabilities", added Heinrich Armand Greyling – Digital Transformation Manager. 
ERDi TestLab is extremely happy to welcome GAC as a TestLab member and we are looking forward to working further with GAC as they seek to extend the I4.0 solution across other areas and functions within their business.
If you'd like to learn more about TestLab membership and how ERDi can assist your interoperable journey, please contact us info@erditestlab.com or visit https://erditestlab.com/partners-and-members/become-member