ERDi TestLab Hosts First Exclusive Member Only Event
The UWA ERDi i4.0 TestLab team are excited to host our first exclusive member only event on 11th August 2020.
Inductees to the Control Global Process Automation Hall of Fame and key drivers of and contributors to the development of the Open Process Automation Standards (OPAS), Mr Don Bartusiak (Chief Engineer – ExxonMobil Research and Engineering) and Mr Dave Emerson (Vice President U.S. Technology Centre Yokogawa) will be our guest presenters. Don and Dave will provide an overview of the origins of OPAF, progress and success to date and what's next on the roadmap as well as accepting questions from the audience.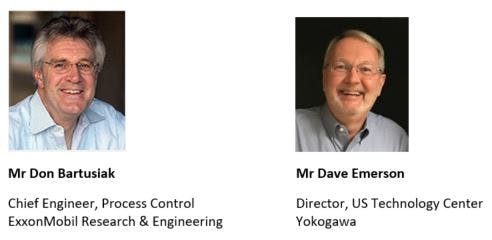 The Information Session will provide invaluable insights into the emerging process control technology revolution for OT and Process Automation professionals charged with the accountability to improve their businesses performance through digital transformation.
John Kirkman from the ERDi TestLab will also provide insights to the TestLab's work to implement an OPAS testbed in 2020, enabling industry members to get hands on with new approaches and technologies and gain knowledge from international collaborators.
Governed by The Open Group (https://www.opengroup.org/), the Open Process Automation Forum (OPAF) (https://www.opengroup.org/forum/open-process-automation-forum) is a consensus-based group of end users, suppliers, system integrators, standards organizations and academia focused on developing a standards-based, open, secure, interoperable process control architecture.
OPAF has now been operational for over 3 years and in that time have made significant advancements in defining a requirements, a reference architecture and defining and enhancing standards to support the objectives of an open, secure and interoperable process control architecture in which technology components from various vendors can work seamlessly together out-of-the-box.
Key benefits from the Open Process Automation approach to end users are easy integration of certified, best in class hardware and software components, continual upgrades, removal of vendor lock, portable software, and spurring greater innovation and competition in the marketplace.
Furthermore, the maturing requirements coverage being achieved both across process control and operations management achieved by OPAS and ISA-95/IEC 62264, are enabling semantic alignment of data defined upon process automation principles which provides an unprecedented ability to collect, rich, aligned and reliable data across operations to support enterprise data analytics.
If you are interested in ERDi TestLab membership or finding out more about the TestLab Services, please contact Cameron Bowden at cameron.bowden@erditestlab.com
To know more about The Open Group or OPAF membership, please visit https://www.opengroup.org/